Hundreds of monks and nuns gather under the full moon in front of Angkor Wat for the annual Visak Bochea festival to honour Buddha's enlightenment.
Wax dripping from a candle onto the hands of a nun as she holds it during the candle procession.
Monks resting in the grass before they enter the temple for meditation. As part of traditional culture, every Cambodian spends a year of their childhood as a monk or nun to learn the Buddhist way of life.
Nuns entering to Angkor Wat between two devata carvings. In buddhist and hindu mythology, devatas and apsaras are heavenly beings sent to earth by the gods to embody the feminine forces of the universe.
Monks holding candles as they gather in the Gallery of 1,000 Buddhas at Angkor Wat.
Monks getting ready to meditate by the pools of the Gallery of 1,000 Buddhas inside Angkor Wat.
Monks meditating under the light of the full moon.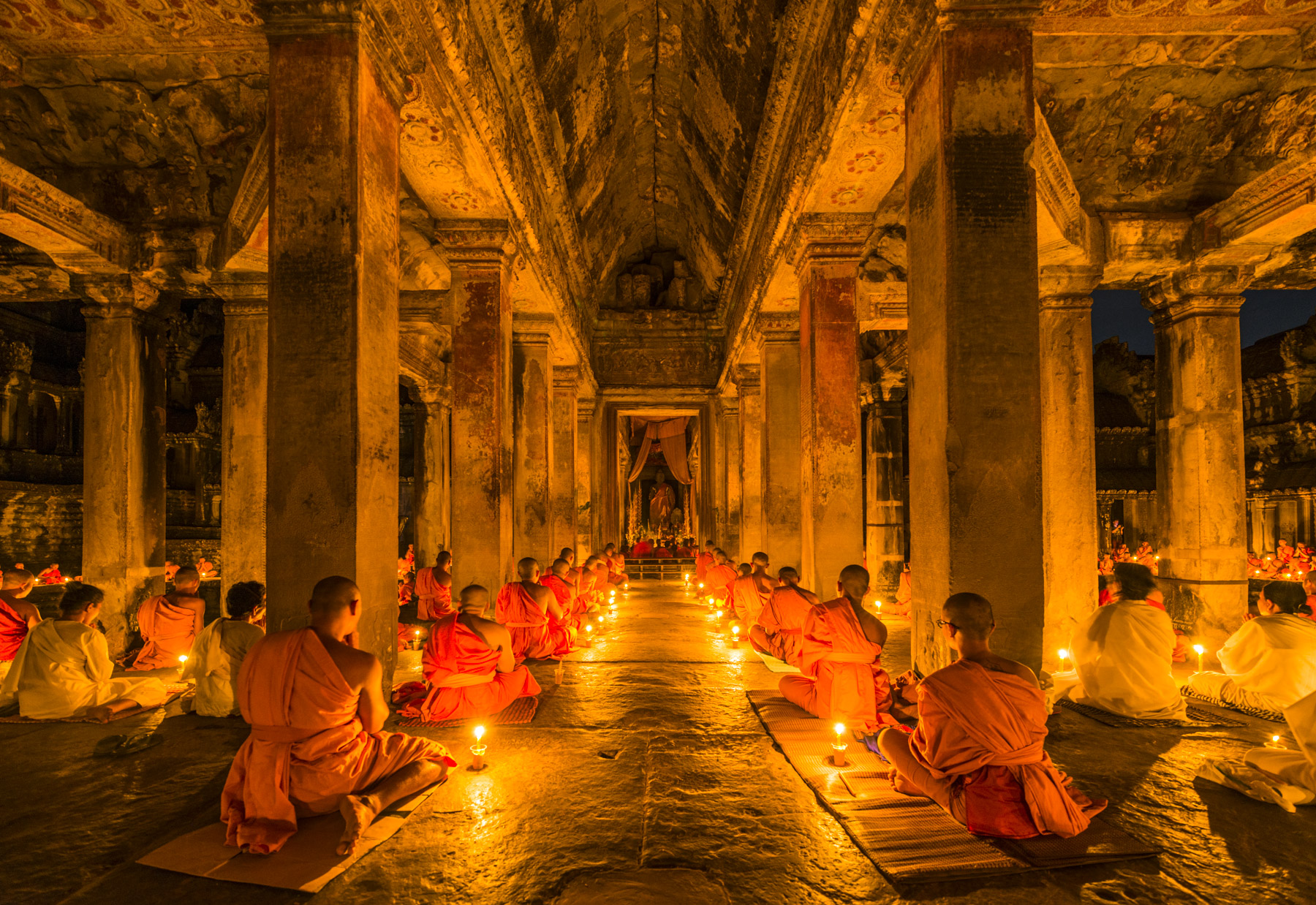 Monks and nuns are meditating silently in the central shrine of the Gallery of 1000 Buddhas. This place welcomes thousands of visitors on a normal day, making it one of the nosiest parts the complex. However, during the evenings and particularly on Visak Bochea, it is closed to tourists, allowing this celebration to be even more special and sacred.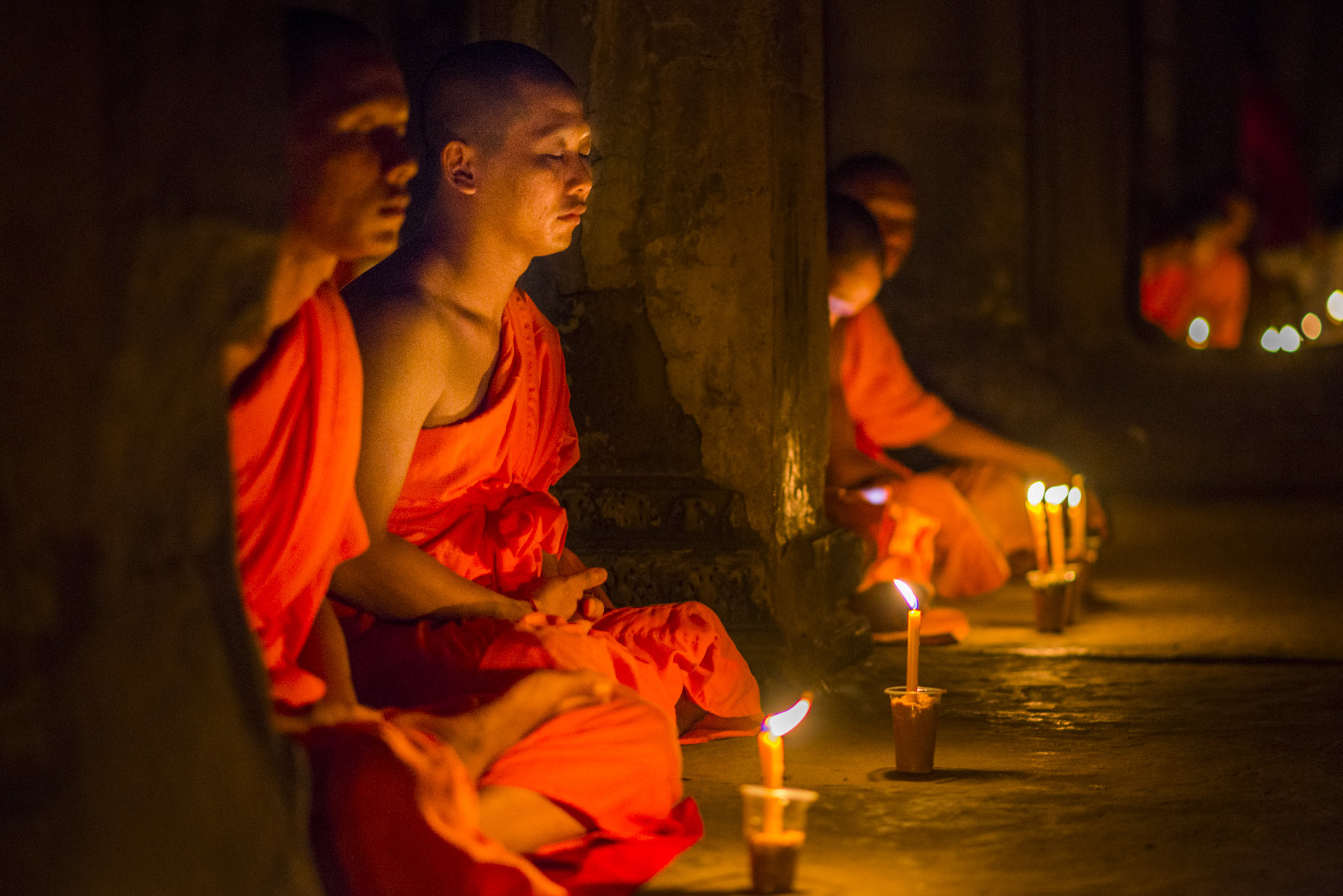 Angkor Wat reflecting in the surrounding pond beneath the light of the full moon. After the candle procession and meditation the families gather to celebrate their young children being blessed by nuns and monks for the first time as they begin their spiritual journey.